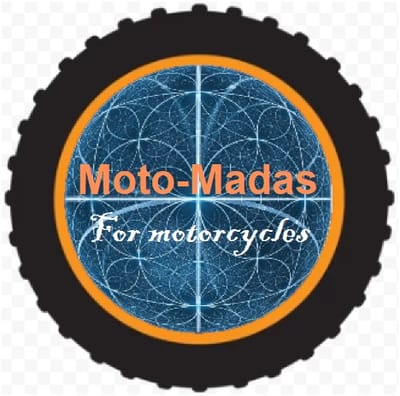 Title: The Road Unseen

It was a sunny afternoon when fate picked its mischievous card from the deck of life, forever altering my perspective on motorcycling.
As a passionate rider, I embraced the thrill of the open road, the freedom of the wind against my face, and the invincibility that only those who have ridden a motorcycle can understand.
Little did I know that the accident I encountered that day would propel me to develop a groundbreaking method to ensure the safety of future motorcyclists like me.

It was a lazy Sunday, and I decided to embark on a solo ride, seeking solace and adventure amidst the beautiful countryside.
The winding roads invited me, and the rumbling of my motorcycle beneath me whispered promises of pure bliss. I cruised along, savoring every twist and turn as the sun painted the landscape with golden hues.
The rhythmic hum of the engine began to lull me into a peaceful trance, a dance between man and machine.

However, in the midst of my blissful ride, I approached a treacherous, unmarked road where the dangers lay hidden beneath the calm facade. Disguised beneath a beautiful canopy of lush greenery, a sharp curve snaked its way towards me.
It was a deceptive trap, one that had claimed many unsuspecting riders before me.
Instinctively, I hit the brakes, but the laws of physics were unyielding, and my bike skidded uncontrollably.
Time seemed to suspend as I hurtled towards the edge of the road, my heart pounding like a war drum in my chest.

The impact was sudden and brutal, ripping me from the euphoric dream I had been living just moments before. Pain surged through my body, and panic gripped my already frazzled mind. Lying there, battered and broken, I vowed to find a way to prevent others from falling victim to the unseen dangers that had almost claimed my life.

Months of research and sleepless nights followed my recovery, my determination fueling my pursuit of a solution. I delved into the intricacies of road safety, studying accident reports and consulting with experts in the field.
And then, as if struck by divine inspiration, my breakthrough arrived.

I devised the Moto-Madas, a unique method that instantly adjusts a motorcyclist's speed based on real-time data from the road.
Utilizing sensors and cutting-edge technology, the system reads the road's curvature, grip, and potential hazards, and communicates this information to the rider in real-time.